Painting Ikea Step Stools
I was absolutely insane this week and I let my 3 and 5 year olds paint their step stools that I got from IKEA last year. It wasn't as messy as I expected or as neat as I had hoped. I let them go into the dungeon of DIY and choose from the paint we have. My daughter chose black and wants to decoupage flowers to it and paint her name in pink. We'll probably do all the embellishing this weekend. My son chose an oops green and that we've never used. I LOVE IT. Makes me want to paint more stuff green.
One of the stools before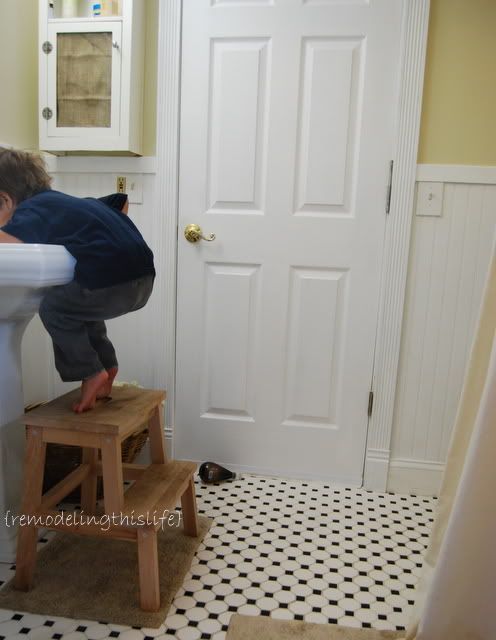 My 5 year old who thinks painting furniture is neat-o.

Both stools now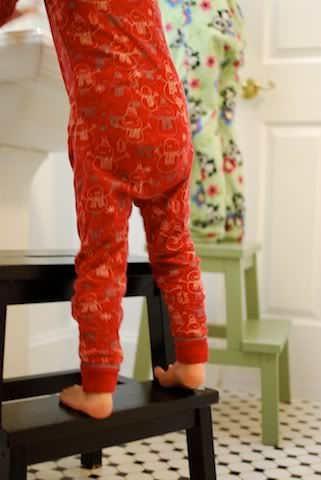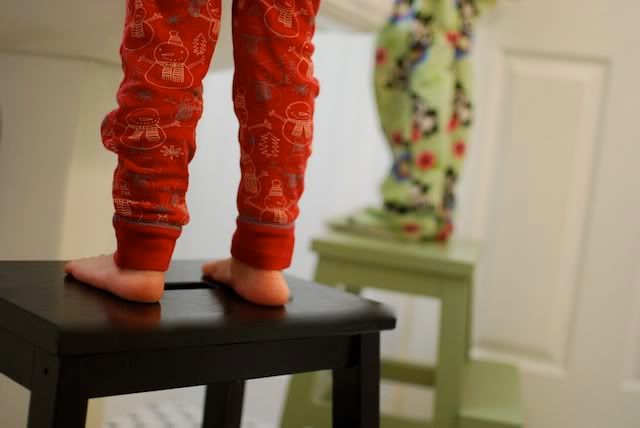 I learned a few things.
Men are funny about not wanting wood painted, even if it's just $20 ikea step stools
Painting with kids is fun
Kids are impatient when it comes to painting. They both climbed on their stools before they were dry, so I had some touching up to do.
Kids have good taste in paint (or at least mine do).
If you open a can of paint in front of a 3 year old, you should know he's taking mental notes and may open a can of paint later when you aren't watching.
Then, he might mix red and white paint together and get it on himself.
It will all be worth giving littles the experience of creating something themselves and happily using it later.
Added to Beautiful Life Friday at The Inspired Room.