If You Give a Girl New Cabinet Knobs…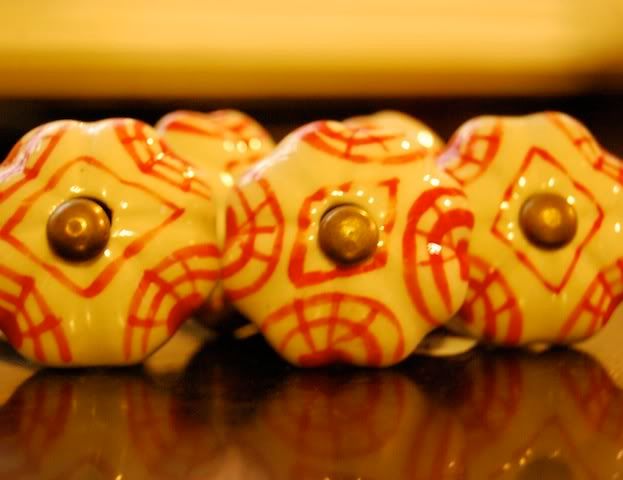 She'll take the old ones off.
When she's up close to the old ones, she'll notice how dirty the white cabinets are.
She'll spend 25 minutes searching for the brand new box of Mr. Clean Magic Erasers she bought last week.
She'll stop and tweet that she can't find them.
Then she'll find them.
And clean the cabinets.
Then decide maybe now is a good time to take off her upper cabinet doors and try the bare look.
Then realize how cluttered everything in her cabinets are now that the world (or the four people that live here) can see everything.
Then she'll stare, puzzled at the cabinets.
Instead of organizing them, she'll clean the microwave.
Move the microwave.
Organize pots and pans.
Put the new cabinet knobs on.
She'll try to take pictures of them and have to ask her two year old to stop jumping on her back. He's making the already too dark photos fuzzy.
Her hubby will get home, roll his eyes, and she'll say,
"I think we need new drawer pulls now."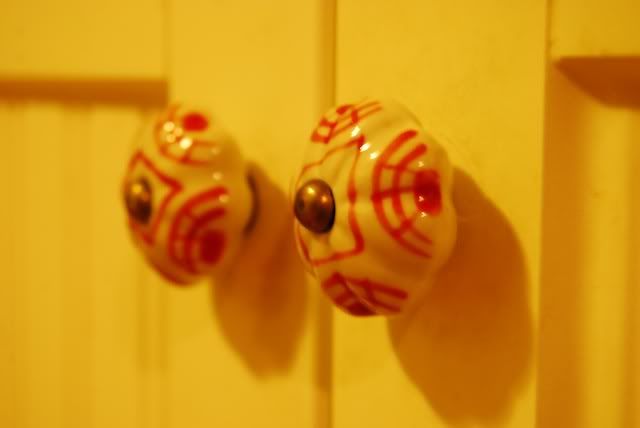 And he'll say, "can we clean up the kitchen mess first?"