Randomly Festive
I was so proud of myself when December rolled around and I had already started working on projects, checking things off my list, and trying my hardest to not be frazzled when there was a week left until Christmas. Here it is a week away and I am still throwing together projects, figuring out when I will wrap anything, and making plans for who is cooking what when next week. It seems that try as I might, there is always one more thing to be done and I can't just sit still, listen to Christmas music and sip hot chocolate.
I was proud of myself to have made, ordered and sent my Christmas cards in a 24 hour period this week. There were lots of terrible outtakes.
not only is he picking his nose, he has red nail polish on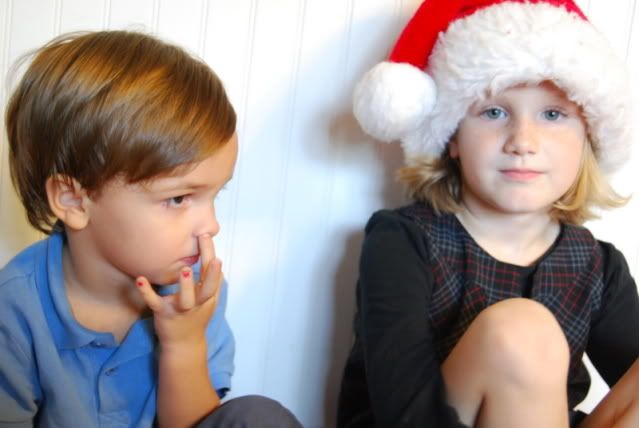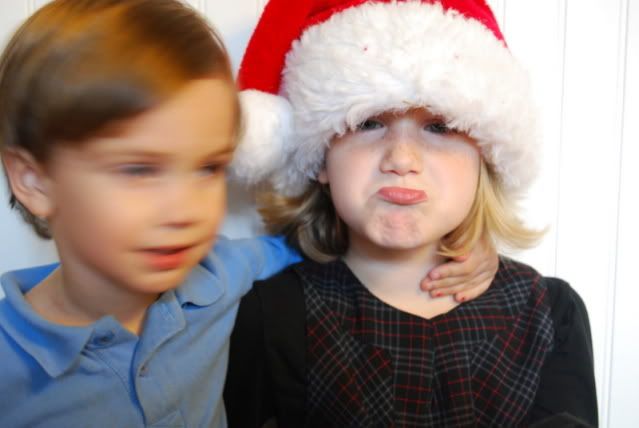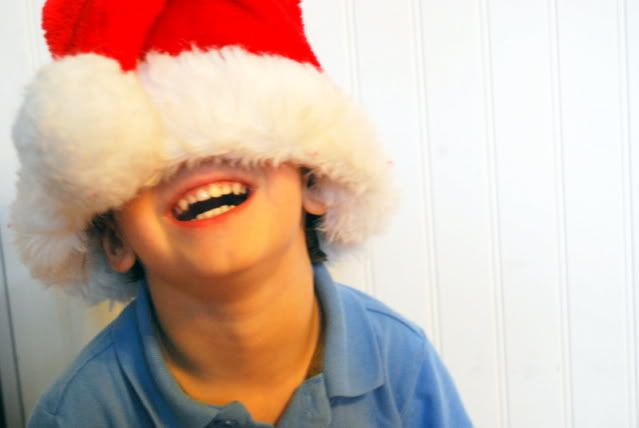 Somehow we miraculously ended up with this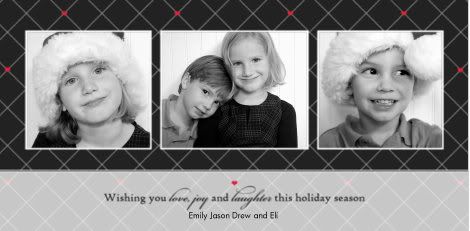 As the week went on, I spent time at various school events, helping kindergartners make gingerbread houses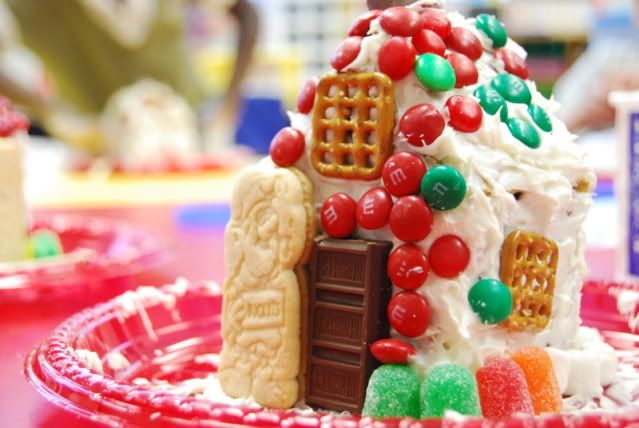 and watching my son "perform" . This is while he was supposed to be singing and dancing. He sat and smiled very well.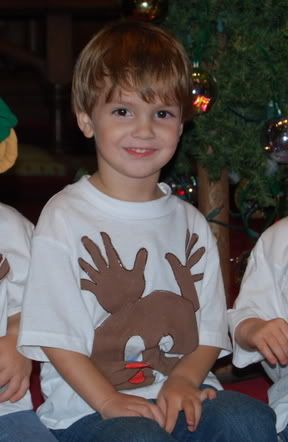 Here are better pictures of the Christmas dress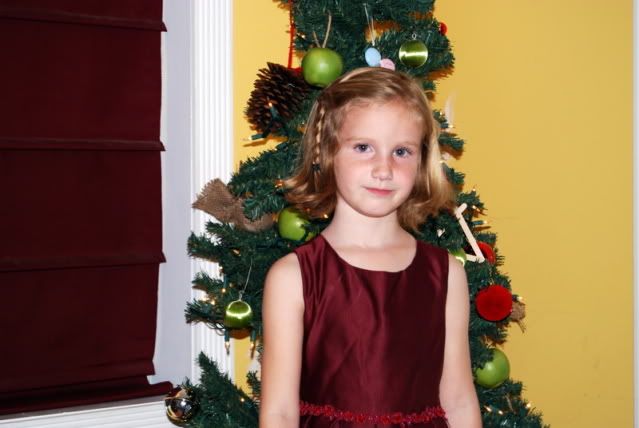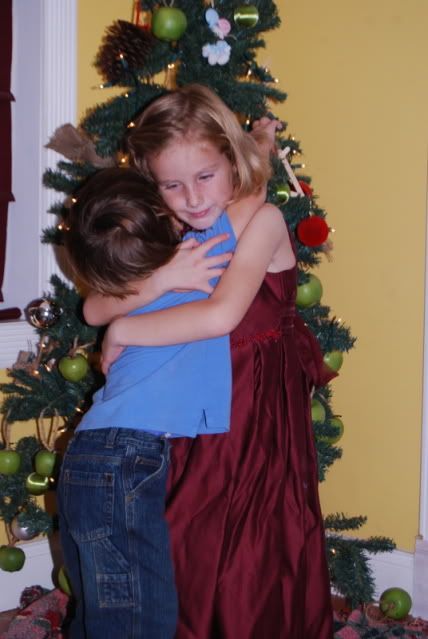 Today, it rained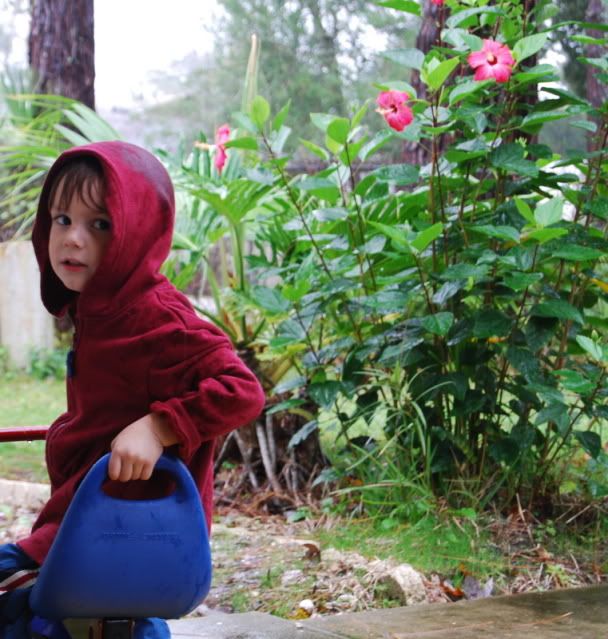 So, I spent the afternoon inside trying to finish making gifts that need to be sent like yesterday.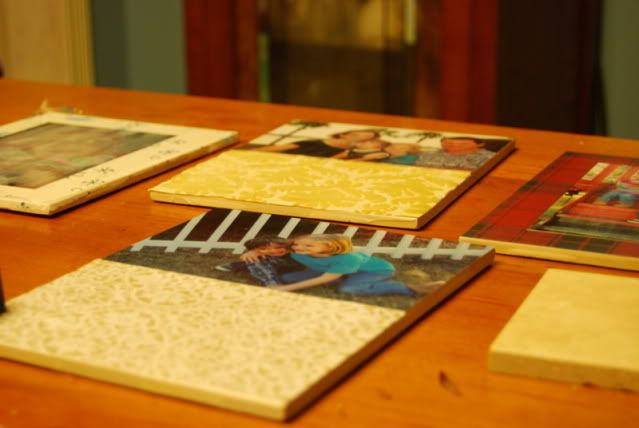 while I made photo tiles, my daughter made random ornaments with glittery scrapbook paper (as close as I will come to letting glitter enter my home) and rub ons.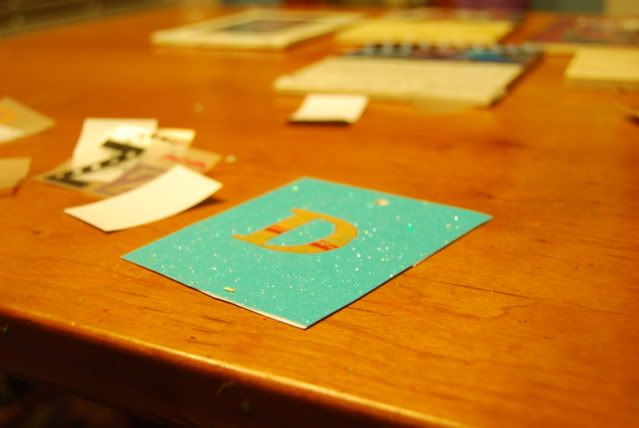 And now, while my kids watch Frosty, I am going to pretend there is nothing left to do and sit and drink hot chocolate.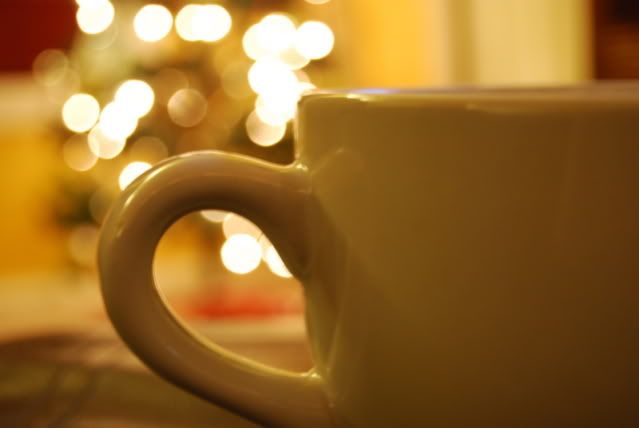 Aren't I festive?
Adding to Get Your Craft On at Today's Creative Blog