And It Was All Yellow
The painting of the house was completed over the weekend. It was all very exciting and emotional for me. Maybe it's my old age, maybe it's my hormones. Whatever it is, I cried. A lot. I cried thinking about when we bought this house and how ugly it was and how I couldn't believe what we were getting ourselves into. I cried when my mom came over Saturday when the paint was up and finally admitted that she hated the old color. Um, hello. I hated it too, but that old color was what we could do at the time when I would've rather had a color instead of no color. It was definitely an oops paint. And I cried because I thought after all this did she not get that? I know she did get it and I know she understands, but still – I cried. And then, I cried because when the house was all pretty yellow like I wanted it, it became very obvious to me how much more we have to do – to the yard, the landscaping, the front porch, the roof. Will it ever end? Probably not.  But at least now it's all yellow.
before (to see the before it was stucco and instead really old dirty gray siding before, check out the house remodel photos page – which, hey, I can update again!)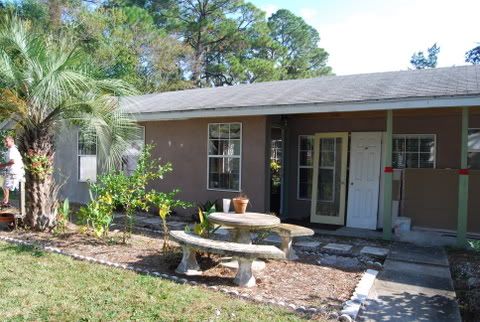 after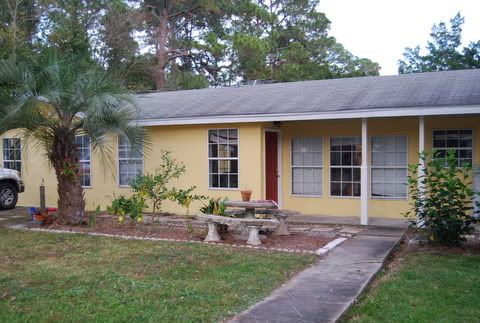 The house color is Sherwin-Williams Jonquil. The trim is Sherwin-Williams Creamy.