Tiny Toes
I love feet. I love the beach. I love feet on the beach.

Sometimes I have to remind myself that going to the beach in the middle of Anyday is something to appreciate. It's something not to take for granted. It's something to take in and enjoy as often as possible.
I often wonder as I stand there with my kids, looking out at the vast ocean, what they must think of it. How big it must seem. How impossibly wide and far it must go to their small selves.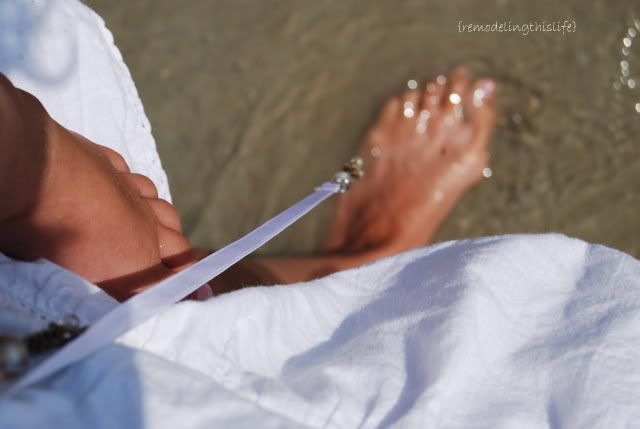 Other times I see my son's tiny toes resting on me as I hold him.
I think of how impossibly wide and vast the world the tiny toes in my life are part of.  I think of how far those feet will go. How high those feet will jump. How someday I won't have tiny toes in my life. But I'll be proud of where they are going.