Inspired By Quiet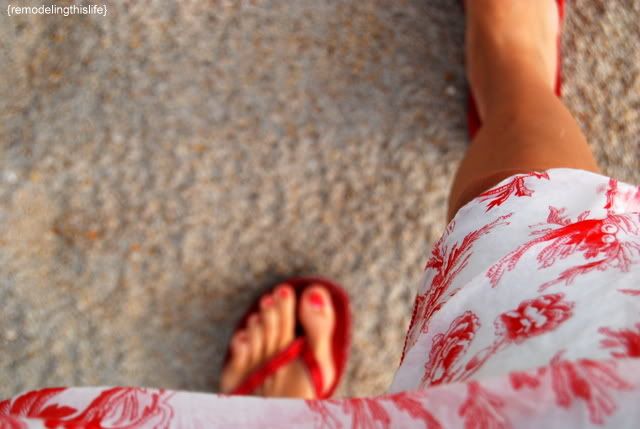 We've been home from vacation for 3 days now. We left the cottage and at the end I said I wanted to bring home with me relaxation, inspiration, and quietude. I may be an idealist, but I am also a realist and I knew it wouldn't all be sunshine and roses. But I know that on any given day, I wake up and have choices to make. How I want to be, what I want to do and what I will make of the moments given to me.
And so, amidst unpacking and cleaning kitchen cupboards and decluttering and laundry, I have made sure to fill the other moments with beauty, fun, laughter, joy. It isn't about where we are but how we live.
My kids don't care if the closets are organized and all their bags are unpacked within moments of arriving home. They want to play, enjoy, dive into this life they know and love so well. They want to play outside, see friends, splash me with the hose, and have tickle fests with daddy after work.
I told my daughter earlier today we'd try to go to the beach tonight when it cooled down. Dinner was over, my son was asleep, daddy was tired. So she and I headed out the door, each of us in flowing skirts and flip flops, holding hands. We strolled the beach while lightning streaked through the sky over the ocean. We walked together until she decided to run as fast as her little 5 year old legs would go, splashing through the surf, taunting the waves.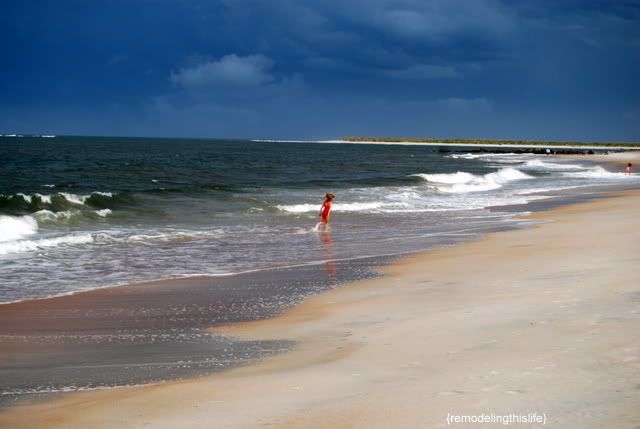 I watched as she ran away from me, knowing it's not the last time I'll watch her do that. Knowing that this is what inspires her. Running free, with no path to follow – nothing but her and the sand beneath her toes and salt in her hair. I was inspired by the quiet, the sounds, the colors of the ocean. I always leave there feeling calmer, more at peace and rejuvenated to give all I have to those who need me. Sometimes it takes something simpler, but tonight it took the quiet to inspire me.
I am adding this to Melissa's Beautiful Life Friday. Check it out for other links people are sharing about how they are creating a beautiful life this week.