Making Do: Nightstand
I have been enjoying three weeks of quiet, just me and the kids, here in this cottage. This weekend, that all comes to and end and the other 4 bedrooms are being descended upon. I am trying to get them ready. And anxiously awaiting the arrival of my better half.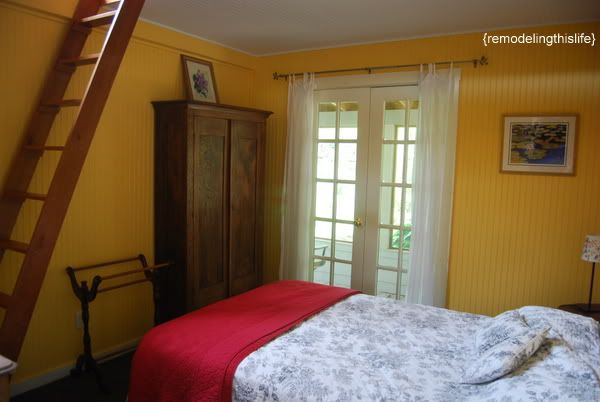 I love guests. At least here at the cottage, things are more low key, so I don't feel like I have to bend over backward to make things comfortable. I am going with summer casual.
I'm implementing my use what you have philosophy. My mom wanted to go shopping for nightstands. I dug in the storage area and shed and pulled out stools and chairs. She was impressed and kept her $100 in her wallet for another day.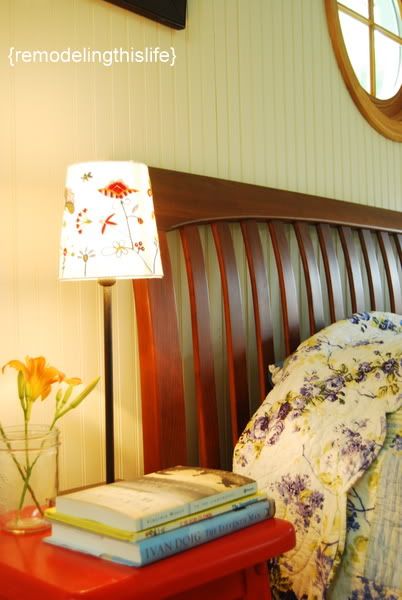 This stool has served me well for 3 weeks, holding my books and providing the kids with a light to play with constantly.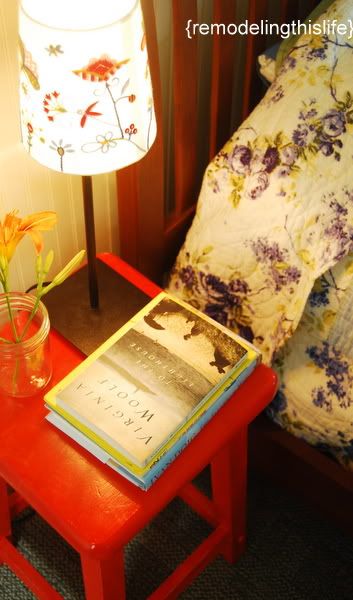 Now I have to go make more beds and set more chairs and stools next to them.