DIY Patio Project
Remodeling Guy is hosting a Spring Remodeling Round Up today. I haven't done any projects recently, but I thought it would be fun to rewind and share our patio again. We did this last spring. It went from a patch of dirt to a slab of concrete that we tiled, then topped with a $20 patio set from a yard sale that I spiffied up with some spray paint. This space has made being outside in our backyard so much more fun, cheerful, and practical.
Before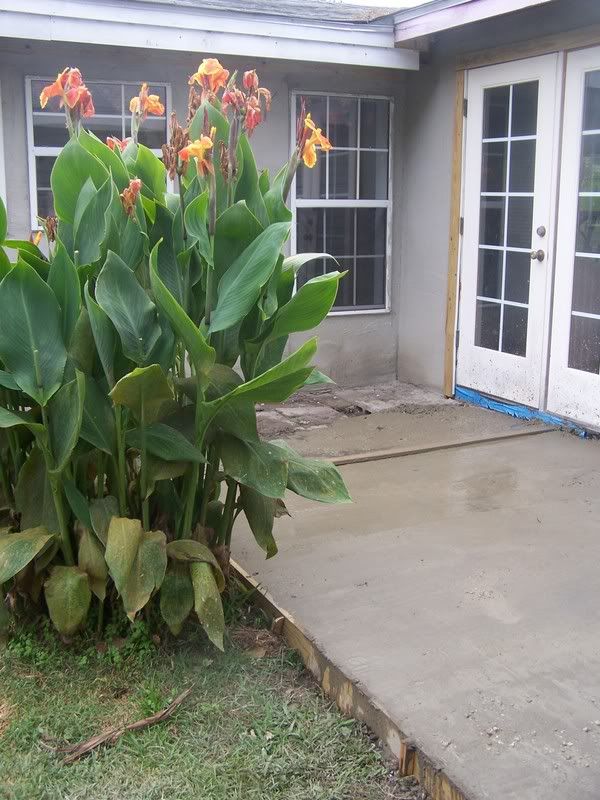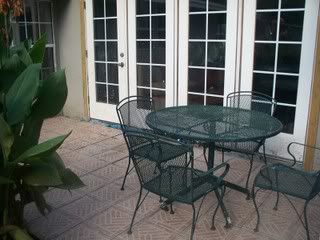 Then I painted the patio set and added potted plants
and it's just been there. We've enjoyed it immensely in the mornings and evenings when it is cool enough to actually sit outside. Now I have become a bit more obsessed with cozying up the space because the temperatures have been dropping and I have more time to sit outside during the days.
To go along with my vegetable gardening obsession, I have also been a bit obsessed with planting flowers in containers. Instead of paying for a section of fencing to close in part of the patio and give it more of an outdoor room feel, I lined one part with planters.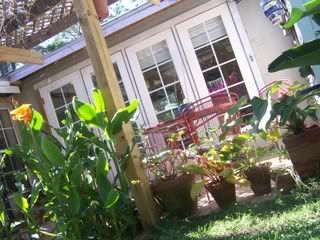 I can feel like there is some privacy there now when I am sitting and having my coffee in the morning. Not that our yard isn't private anyway, but this is still nicer.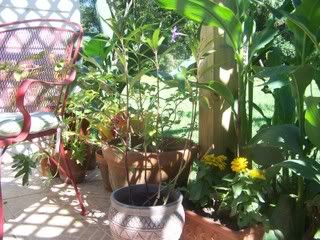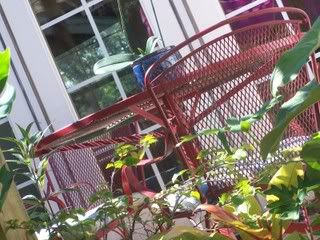 Be sure to check out more spring remodeling projects over at The Remodeling Guy today.
I am linking up to the patio party over at Life in Grace too!