That's The Joy Of Living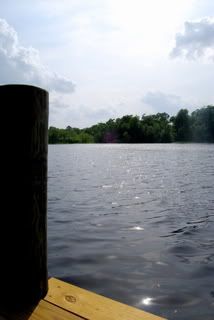 I spent the past 2 1/2 days unplugged (mostly).
I took the unplug challenge and really loved it. Friday morning, I planned to take the kids to the beach to meet some friends, but the skies looked scary and storms were in the forecast, so we changed our plans and went to visit my parents instead. We spent the day relaxing at their house on the river. Although it never ended up storming and we could have enjoyed a day at the beach, it was nice to go where it's familiar, comfortable and relaxing.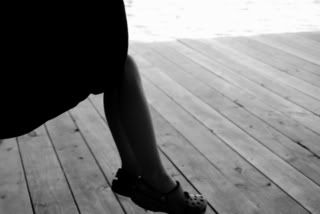 We filled the afternoon with laughing, enjoying the outdoors and taking it easy, then kept with one of our family traditions by making pizzas and playing Wii. It was so refreshing to be unplugged, only checking my email a few times (baby steps…), that we kept it up for the weekend.  Saturday was a day at home, just enjoying the pleasures of home without distractions. While we didn't end up going anywhere cool like the beach, the time we spent together, being outside, playing games, and making yummy meals together was nice. I didn't spend a dime over the weekend, yet it was full of love, laughter and fun.
After dinner tonight, I laced up my running shoes to take off for a jog. I was planning on going by myself but my daughter asked to come along. I thought she'd want to ride her bike, like usual, but this time she wanted to run with me. I was so proud of  my little 4 year old jogging along next to me, smiling, enjoying doing something I love with me. It was a perfect ending to a perfect weekend of bliss.
That's the joy of living.