Another Photo Tiles Project
After the kitchen makeover that included all of this subway tile: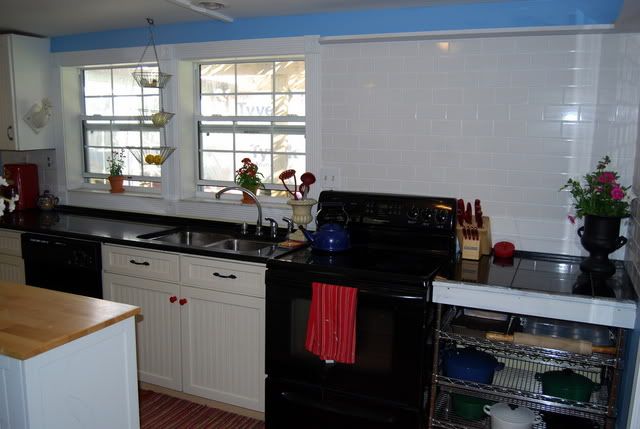 we had some leftover.
I decided to make use of them by doing another photo tiles project. If you missed it the first time around, clicking that link will show you what supplies I used and how to do it.
My daughter loves when her little brother goes to bed and she and I stay up "late" (remember when 9 o'clock was staying up late?) to work on a crafty project. I gave her some photos and scissors and tiles and mod podge with a sponge brush. We cut and mod podged and had lots of fun.
The results!
Here are the ones with the subway tiles – those were 3×6 so we had to find photos that would still work after being cut down to size.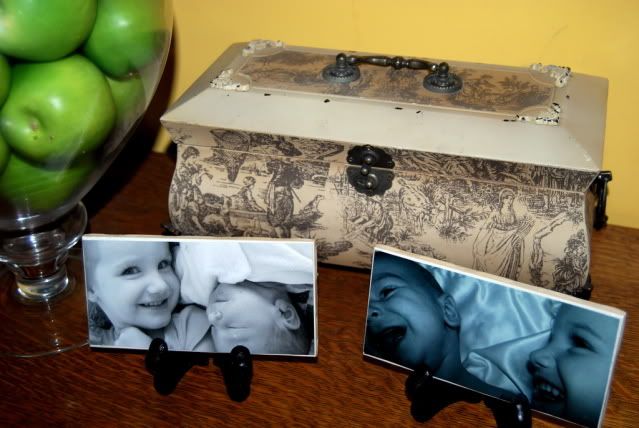 I had some other random tiles around so we fit some photos on those as well: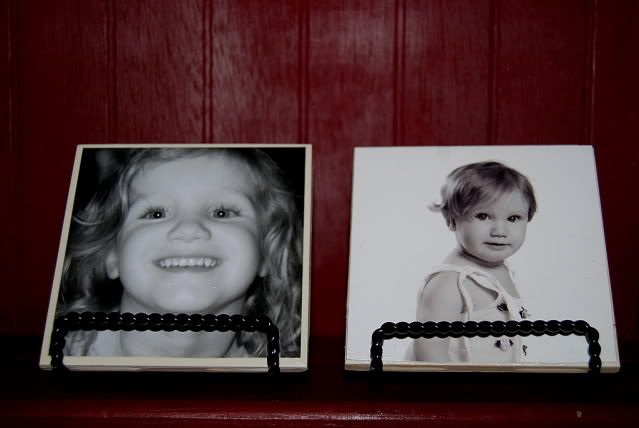 My daughter did the two on either side of the big tile with the photo of me and her as a baby. She cut a photo of her and her brother in half and did her on one tile and him on the other. He's upside down because we kept it like the original photo was taken.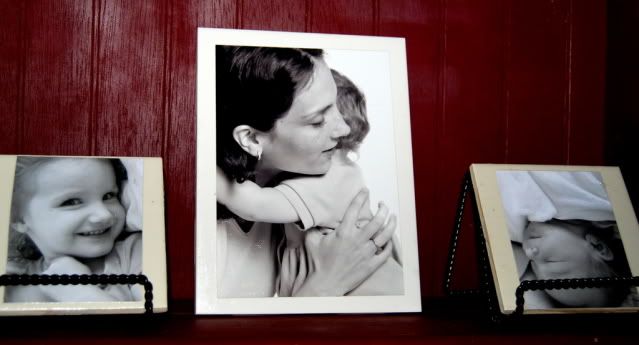 These are all at our entry way, on the wall shelf and on the dresser that serves as our entry table. A fabulous use of leftover building materials and a really sweet and sentimental touch for the spot that welcomes people into our home.
Added to Get Your Craft On at Today's Creative Blog. Check it out for many more creative projects around blog land!