A Storage Ottoman Makeover
I have a long list of projects that I have been meaning to do. I have a bin that I put all my supplies and then the stuff that gets worn out so that I have to do a project to make it do so that we can reduce the waste leaving our house. I try to think of something that will help make something last a little bit longer, become a little more functional, make it cuter – or all three.
I have had this small storage ottoman in the living room for a couple of years. It comes in handy for quick toy pick up or even just child entertainment since my kids seem to think it's really fun to sit and play in it and often on it too.
The need arose to fix it up when they used it upside down for a step stool one too many times, breaking the bottom of it and rendering it useless.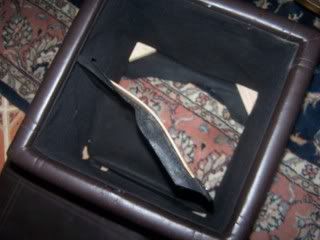 M
So I went to Hobby Lobby and got some fun fabric to cover it with.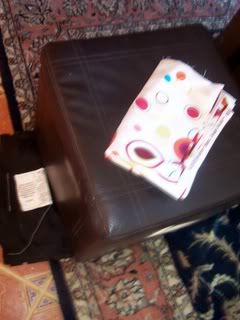 I had no idea what I was doing when I started this project. I just thought I'd get some fabric, grab the staple gun and voila, cuteness! It pretty much was that easy. I had two yards of fabric, scissors, staple gun, a piece of plywood for the new bottom and then voila! cuteness!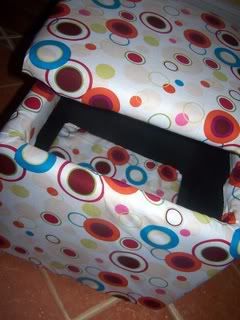 My kids love it. It's going to be a toy bin for their stuff. They can argue over which room it goes in. I have a feeling it will move around the house quite a bit.
I am very pleased with the result and that we turned a non-functional piece into something fun and useful for everyone again.