Photo Tiles
I borrowed this idea from a fabulously creative, crafty and artistic friend. She doesn't have a blog, otherwise I'd link to it. Anyway, here it is. So simple.
Supplies:
Easel (got mine at Hobby Lobby)
Tile (Home Depot) – I chose one with a lip
Photo
Foam brush
Mod Podge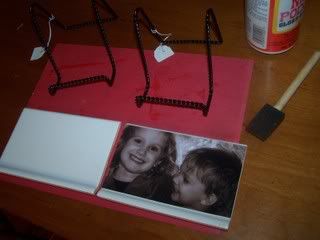 To do:
1. put a layer of mod podge on tile
2. set photo on tile, let it set
3. slather on a layer of mod podge, repeat until you achieve the look you want, letting dry between coats.
4. set on easel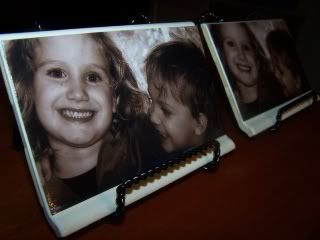 I gave my parents each one of these with their Christmas gifts and they just loved them. I plan to make a few more to give to other family members and a few to place around our home.