Q&A Tuesday at Simple Mom
While Simple Mom is traveling, she's running guest posts. Today I am honored to be filling in for her Q&A Tuesday.
I've asked What's the Best Spot In Your Home?
Here's mine at the moment. My patio, the perfect place for us adults to relax and for the kids to play.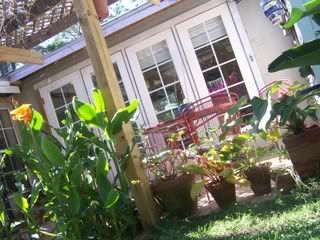 Now head on over to Simple Mom to tell me about yours!