Simplicity 101: Slow Down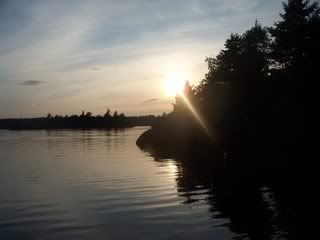 I firmly believe that living a simple life has less to do with tangible things and far more to do with mindset. It's a choice each and every day to live in a peaceful environment that is organized, comfortable, happy and productive. There are some days that this goes over far better than others. I have days of feeling like everything is chaotic and out of control because, well, it is. I have days of feeling like everything falls into place perfectly and things could not be better because, well, they couldn't.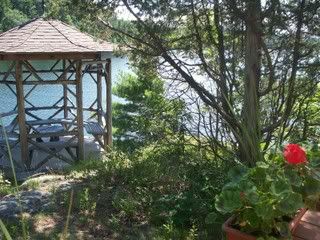 On the more stressful and out of control days, I feel the need to just get back to the basic desire that brought us to this way of life. Slow Down. I have my schedule and my lists of things that need to be done. Sometimes things get in the way, like a sick child or a disastrous house. Those days more than any other, I find the need to just stop, let things go for a little while and focus on being present is absolutely necessary.
When I find myself saying to slow down, I have my trusty list of things I like to do that refocus me and get me back on track.
Take a walk. Doesn't matter if the kids and dogs are along. Sometimes that is better. My kids love to stop and look at things as we walk. A not so subtle and literal reminder for me to stop and smell the flowers.
Let loose. I always find that going back to my inner child helps me get back to feeling more centered. Whether it is taking a run down the slip n slide or letting my kids dump piles of dirt in my hair, letting loose always helps. Forget about the messes and the chaos and just enjoy.
Play music. Not just having music in the background, but really letting myself listen to the words, soak them in, and dance with my husband or kids.
Cook dinner with hubby. Whenever we feel like we're missing moments together by going in opposite directions with kids, an immediate way to get us back on track by talking and working together, is to cook dinner together. We laugh, we talk, we reconnect and we put the focus back where it belongs.
A personal favorite and what I inevitably need at least once a month is to head to the beach. It's t he one place we go to get away from it all – to have nothing but family fun and escape all the schedules for a little while.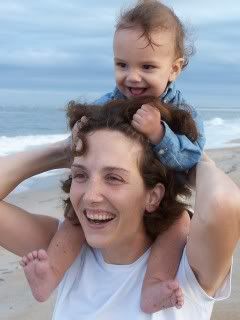 What are some things you do when you feel the need to slow down? Do you take deliberate steps to make sure you're living your life in a fulfilling way? How do you relax and get refocused and recentered and more balanced when you need it most?