A Kitchen Full of Window Mistreatments
I got a little crazy with the upholstery tacks and hammer yesterday. I was at Goodwill over the weekend and hit the jackpot. I walked out with a huge piece of beautiful fabric, a Seven for all Mankind Jeans skirt, a pair of Diesel Jeans shorts, new Stride Rite shoes for Monkey and a couple dresses (for me and her). Spent $29 and was so excited. I loved the fabric but wasn't sure how far it would go and what I would do with it. I had in mind doing all the windows with mistreated valances in the dining room. Well, there wasn't enough for all 3 windows for the standard length of a valance, but you know what? I am an unconventional girl and I don't care if my valances aren't the "proper" length. I dare anyone that comes visit me to take out a measuring tape and call me on it. Other than any of you. Please don't. I might cry.
If I hadn't been totally lazy and actually decided to *gasp* sew the valances, they would've been proper. But I am lazy and I am not at all a perfectionist so I grabbed my scissors, my hammer, my upholstery tacks and I got to mistreating. There was no tape, thread, hot glue involved. Just some folding, some tacks and a hammer.
Here is the fabric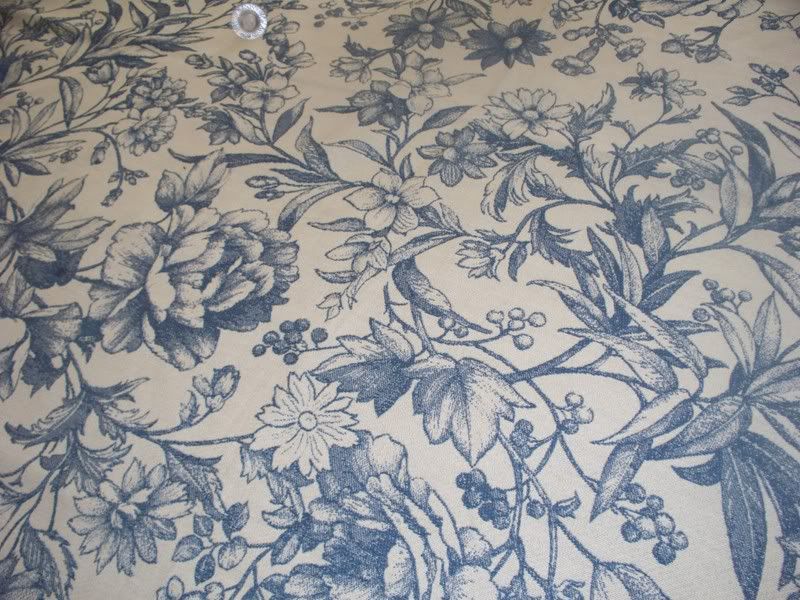 And here is my hammer wielding helper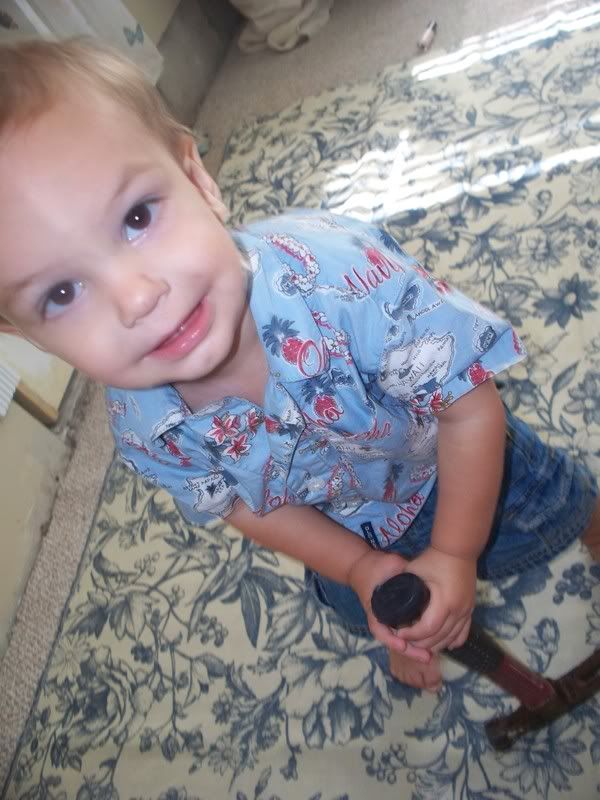 I paid $3 for the fabric and 97 cents for the tacks. And here is the end result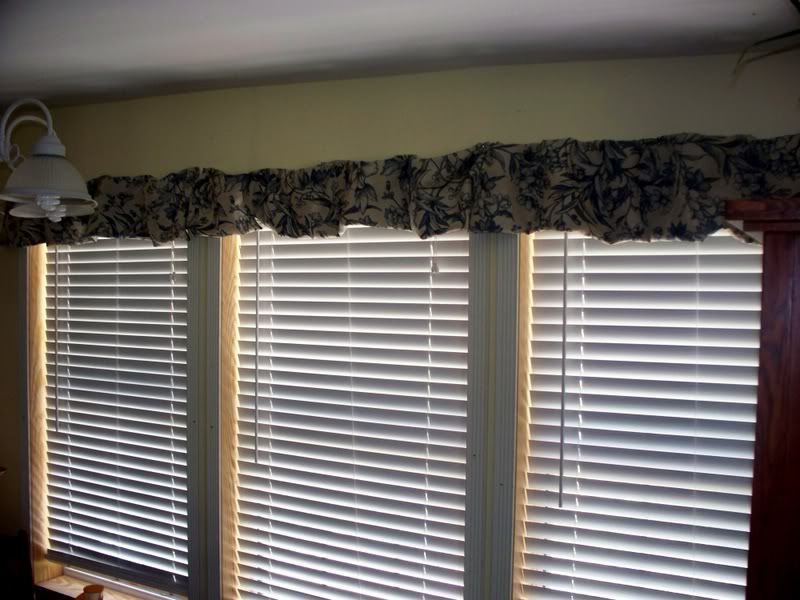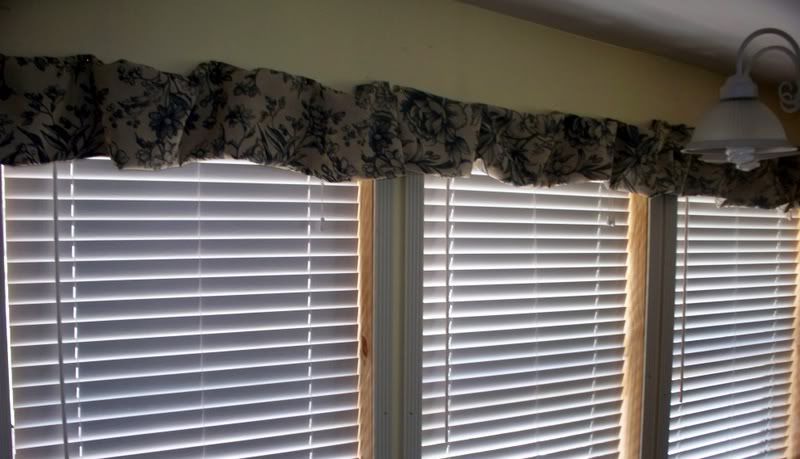 Then I decided while I was going crazy with the hammer and the kids were occupied smearing peanut butter all over the table, I would do something with my windows over my sink. I remembered that The Nester posted recently an idea to use napkins folded as triangles. So I tried that. I didn't even iron them. I don't iron. I don't sew if I can help it. Can you believe I am a housewife?!
So I tacked those napkins up there and voila! 50 cent window treatments. I got the napkins at a yardsale and have an apron to match. Actually, I only used 4 napkins and I bought 6 of them plus the apron for 50 cents so if you carry the 2 and do a little long division you can figure out just how little these cost me. They're not perfect, but oh, neither am I. We'll get along quite fabulously, my window mistreatments and I.